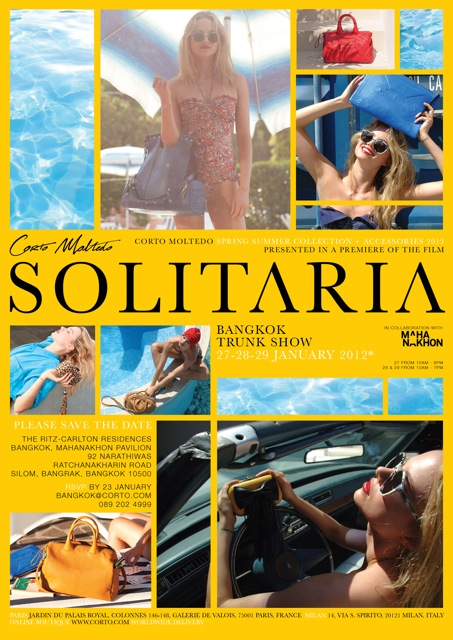 Sretsis FW17 Campaign
Consultation/Production
Bringing together photographer Michal Pudelka, stylist Leith Clark and model Eva Klimkova to collaborate with Sretsis in Thailand.
May 2017
Co-producer
Philip Huang Brand Launch
Creation/Production/Consultation
The launch of the Philip Huang brand during NY Men's Fashion Week, presenting the first collection by the label in a interactive presentation and dinner by Somtum-Der.
Chinatown, NYC - February 2017
Creative Director and Producer
Dinner for NYC premier of Uncle Boonmee Who Can Recall His Past Lives by Apichatpong Weerasethakul
Creation/Production/Consultation
Co-hosted by Francesco Vezzoli, Rirkrit Tiravanija, Tilda Swinton, Marc Jacobs, Brian Phillips and Chomwan Weeraworawit
Monkey Bar, NYC - October 2010
Co-host
Photo: Neil Rasmus/bfanyc.com
ReMake Remodel, London
Consultation
Fashion show in London by emerging Thai designers working with silk from the Queen of Thailand's silk collection
Serpentine Gallery Summer Pavillion designed by Peter Zumthor, London
August, 2011
Press and PR Strategy
Photo: Eamon McCormack/Getty Images
Art Issue and Limited Edition Collector's issue of 2Magazine
Creation/Production
Bangkok - November 2011
Co-editor and Co-Producer
2 Mag x Mysterious Ordinary Art Dinner
Creation/Production
bo.lan, Bangkok - November 2011
Co-host and Co-producer
Film on the Rocks Yao Noi Lab 2011
Creation/Production/Consultation
Yao Noi, Thailand - December 2011
Co-host and Co-producer
Photo: Piyatat Hemmatat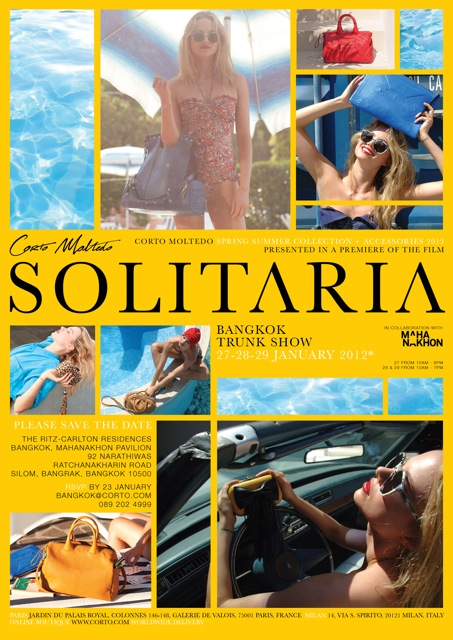 Corto Moltedo
Production/Consultation
Bangkok Trunk Shows and Dinners
The first one took place at Mahanakhon, Bangkok - January 2012
(ongoing project every season till October 2013)
Host and Producer
Art Forward Fund Awards
Consultation
The inaugural Competition and Gala took place in Bangkok in 2014 - ongoing consultancy.
Advisor
PYE
Consultation
PYE shirts
Hong Kong, April - September 2014
Consultant - Brand Strategy